JavaOne 2015 - Day 1 and 2
This is a small review on what happened on Sunday and Monday on JavaOne 2015.
Sunday when I arrived at Moscone Center in San Francisco I could realise how immense is the event. I always heard about that when I read about it in the Brazilian Java Magazine but nothing compares to see it in person. On that day, I joined the Java Keynote with some Brazilians colleagues (Edson Yanaga, Otávio Santana, Michael "Mr M." Nascimento, Bruno "JavaMan" Souza) and also with Burr Sutter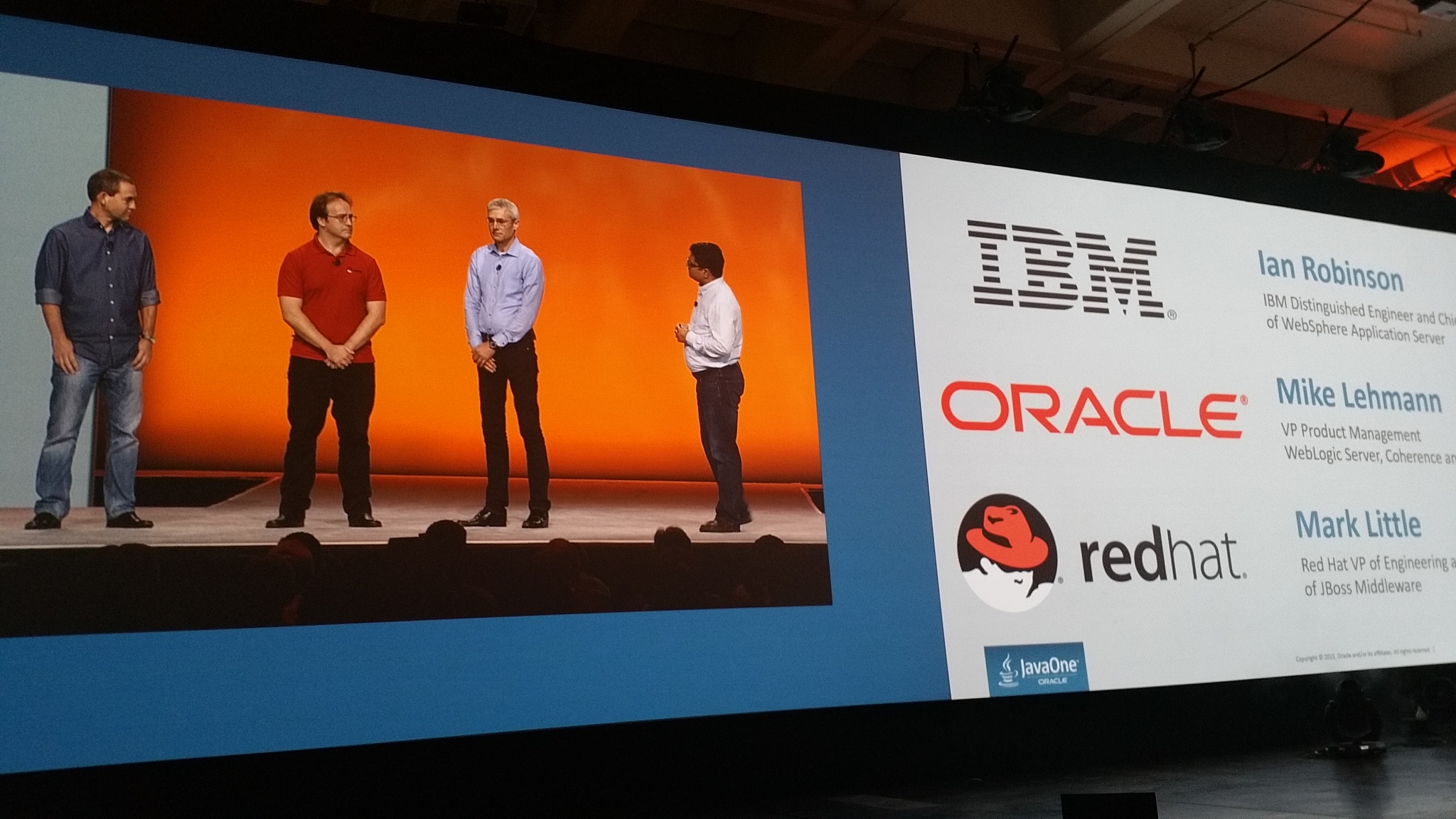 One of the greatest surprises was to see Scott McNealy presenting the "Java Developer Nightmares of 2015". I ROFL when he mentioned
"You love open source software and sharing but work at Oracle"
because I have quite a few friends working there :p - You can see this moment here recorded on video.
After the Java Keynote, I joined the Red Hat Kickoff drink-up where I found Alexandre Porcelli, Jason Porter, Markus Eisele, Sébastien Blanc, Ken Finnigan, Sanne Grinovero, Aslak Knutsen, Max Andersen Ray Plosky and José Paumard. To conclude my Sunday, I joined the Welcome Reception in front of Moscone Center where I made a video shot about a DJI Inspire One flying there.
Monday I went to Red Hat booth where I saw and talked with Andrew Lee Rubinger, Ray Plosky, James Cobb and Steve Speicher. There I got my new book "Modern Java EE Design Patterns" written by the Java Champion Markus Eisele. You can get the FREE book on his Blog:
http://blog.eisele.net/2015/10/my-book-modern-java-ee-design-patterns.html
Afternoon I got a big achievement in my career: I spoke at JavaOne ✓. I presented "DeltaSpike - the CDI Toolbox" with Antoine Sabot-Durand, the CDI 2.0 spec leader. The slides of our talk are available at http://rafabene.com/deltaspike-cdi-toolbox/. Many thanks to everyone that was there! We had people from United States, Turkey, Tunisia, Bulgaria, Finland, Guatemala, Germany, Denmark, Canada, Switzerland, United Kingdon, South Africa, Chile and Brazil :)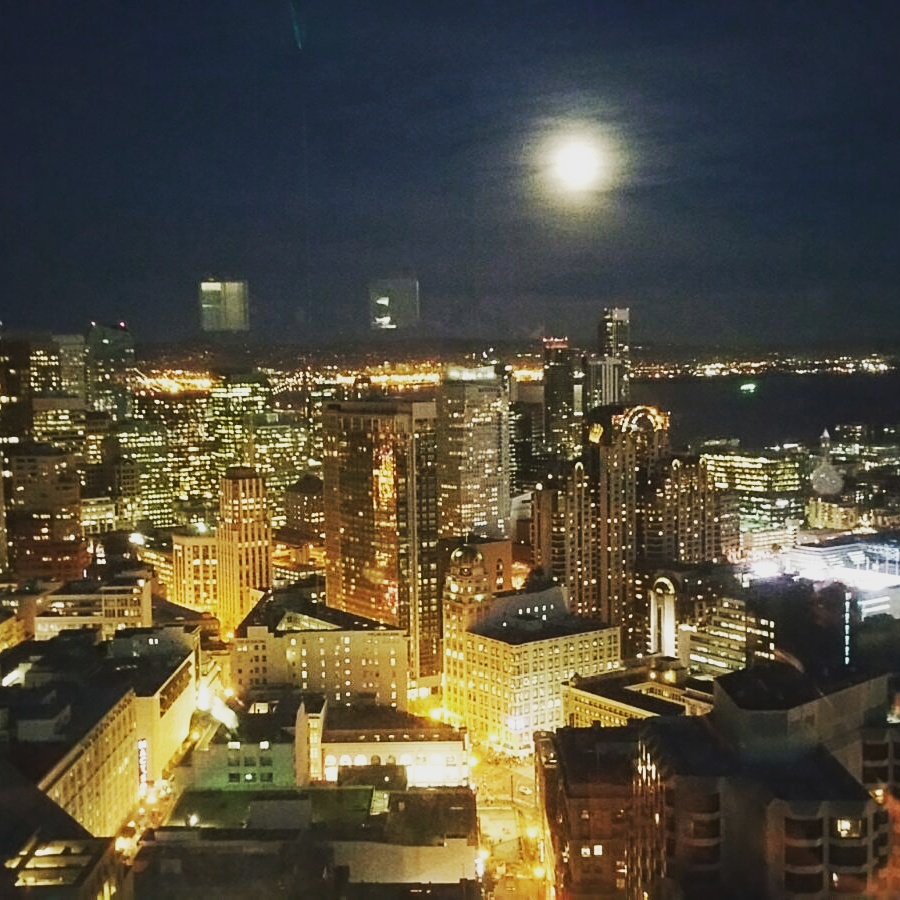 At Monday evening, I joined the JCP party under a beautiful Full Moon night. It was a nice moment to say hi to many people: Antoine Sabot-Durand, Fabio Velloso, Edson Yanaga, Otávio Santana, Michael "Mr M." Nascimento, Bruno "JavaMan" Souza, Jason Porter, Markus Eisele, Sébastien Blanc, José Paumard, Simon Maple, Josh Long, Arun Gupta, Bruno Borges, Roberto Cortez, Yara Senger, Vinicius Senger, Daniel de Oliveira and Fabiane Nardon. Please, sorry if I forgot to mention anyone that I met there.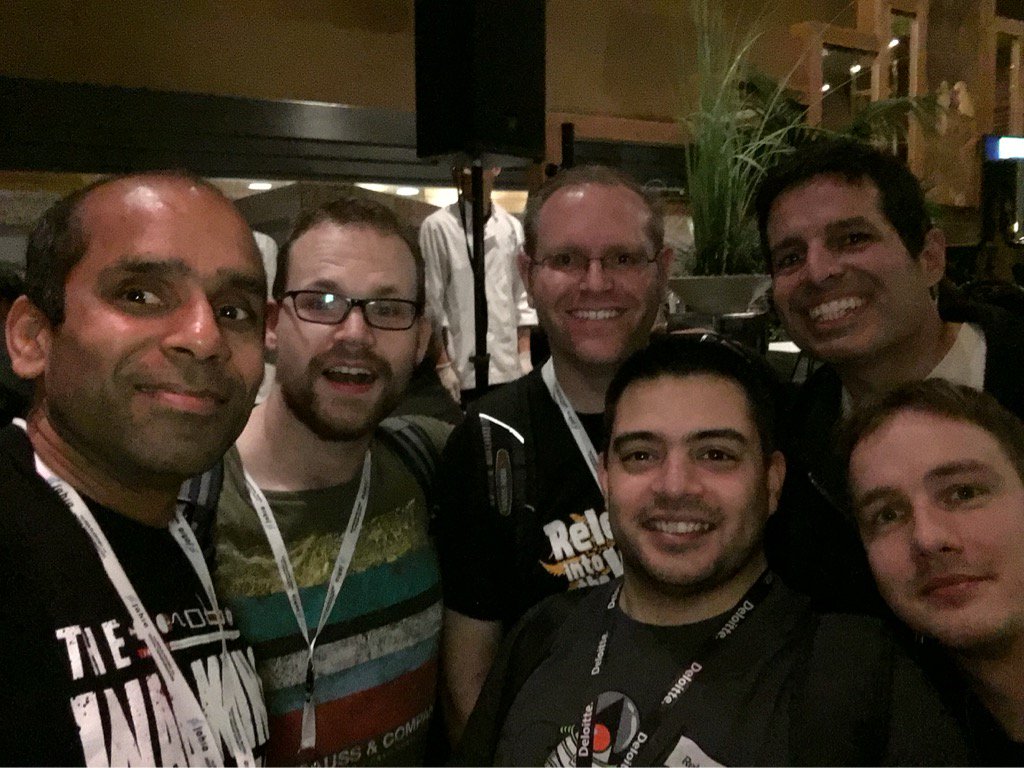 At last but not least, Markus Eisele and I presented a preview on our Hands on Lab about "Docker for Java EE developers" that will happen on Wednesday, Oct 28, 3:00 p.m at Hilton—Franciscan Room B/C/D. You can watch this preview here:
I hope you enjoyed!